About the Author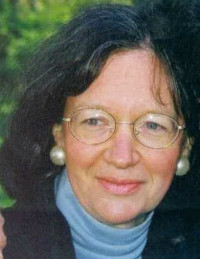 Linda McCullough Moore is the author of a literary novel,
The Distance Between
(SOHO PRESS), a collection of linked stories, THIS ROAD WILL TAKE US CLOSER TO THE MOON (Thornapple Books), and an essay collection, THE BOOK OF NOT SO COMMON PRAYER (Abingdon Press), and more than 300 shorter published works, appearing in such places as The Massachusetts Review, Glimmer Train, The Boston Globe, The Alaska Quarterly Review, House Beautiful, The SUN, Queen's Quarterly, The Southern Review, and Books and Culture. She is the winner and finalist of numerous national short fiction awards including New York Stories, The Nelson Algren Award, The Tobias Woolf Award, and The Pushcart Prize XXXV.
She lives and writes in western Massachusetts where she teaches creative writing and mentors aspiring writers.